MEET JILL & SEAN
Jill Snodgrass has been organizing and managing
events for over 25 years and is the co-owner and
President of Daily Plan-it along with partner Sean
Krikorian, Director of Operations.
Jill started her hospitality career opening a
catering company and quickly moved into full-
scale event production. With her team, Daily
Plan-it offers a custom approach building each
program with an attention to detail that
continuously exceeds her client's expectations.
She has a background in marketing and
advertising, trained in the tourism and travel
industry and uses her natural creative and
organizational talents to craft extraordinary
programs.
Sean spent his career honing his skills in the
hospitality, floral and food services fields. His
experience as a restaurant owner coupled with
his active imagination and resourceful problem
solving make him uniquely suited for shaping and
producing well-run events. Sean's charming
personality shines through behind the mic, on
stage and creating engaging social media
content.
Jill is a recognized business leader and speaker in
the events and incentive fields and an
accomplished author who penned four books
including the top selling industry guide Become
an Event Planner and Contracts and Checklists
for Event Planners, a curriculum used by
universities. Sean is also a 100 ton licensed boat
Captain, Notary/Officiant and member of the
Coast Guard Auxiliary.
1200 4th Street #828
Key West, FL 33040
Sean Krikorian
305.731.3385
sean@dailyplan-it.net
Jill Snodgrass
305.731.5780
jill@dailyplan-it.net
MARKETS & VENDOR EVENTS
Daily Plan-it owns and manages several markets taking place
around the Keys.
The Artisan Market
is seasonally late
October through April, 10 am to 2 pm at the Wildlife Center
across from Higgs Beach. This open air market is all local
artists and curators who live and create in the Keys. A mini
summer version is held every other Sunday at the
Southernmost VFW on Roosevelt.
The Truman Waterfront
Farmers Market
is every Thursday from 2 pm to 7 pm at
the Truman Waterfront Park overlooking the ocean. Guests
find a wide variety of goods each week fresh from Florida.
We also coordinate some one-off markets including one
during the infamous Fantasy Fest in October, the Vendor
Village on the outer mole for the Power Boat Races, a Black
Friday Shopping Extravaganza in November, Pride Street Fair
in June and the Key Lime Festival July 4. For a full list of
vendor opportunities in Key West or to learn more about the
various Markets, visit https://www.keysartisanmarket.com/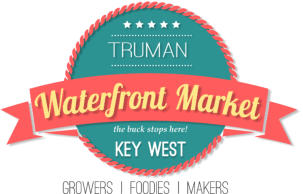 DESTINATION MANAGEMENT
Destination Management firms are your strategic partner to
provide creative local experiences in event management,
tours/activities, transportation, entertainment, and program
logistics. Daily Plan-it is your local expert for all things Key
West. Whether you have a group of 10 or 1000, we can help
make all the arrangements to ensure your trip to the Keys is
exactly perfect for your group. From hotel rooms to activities,
fancy dinners to transportation, welcome events, dine-
arounds, room gifts, spouses programs and more, we have
the expertise and the contacts to save you countless hours
and unmeasurable stress.

FOOD & BEVERAGE

OPTIONAL ACTIVITIES

LUXURY EXCURSIONS

TRANSPORTATION

KEY WEST COLOR

TEAM BUILDING
A FEW OF OUR SERVICES
•
Fam Trip Arrangements, room gifts, gift baskets
•
Local transportation: sprinter, limo, bus, trolley, rickshaw,
golf carts (with drivers), bicycles
•
Key West Color: celebrity meet & greets: cigar roller,
musicians, drag queen, authors, historians, story tellers,
Santa, Mayor, Conch Republic Navy, Mallory performers
•
Vendor recommendations: musicians, bands, DJs,
babysitters, florists, bakery, catering
•
Team Building: beach olympics, sand sculpture, art
projects, impact tourism, scavenger hunt
•
Dine arounds, group dinner reservations, bar crawls, rum
tours, exclusive shopping events
•
Optional Activities: golf, wave runners, kayaks, fishing,
shopping, spa days, trolley tours, food tours
•
Luxury boating Excursions: sunset sails, private sandbars,
sightseeing, lobster beach boil
SV ARGO NAVIS
Let us plan your next special event aboard the SV Argo
Navis, 75' luxury sailing catamaran, providing more than
2300 square feet of interior and exterior space for special
events. We've hosted numerous parties, receptions,
weddings and dinners as well as day charters for bandbars,
swimming and snorkeling on this yacht that have exceeded
guest expectations for a memorable occasion. Please take a
virtual walk through the vessel to get an idea of the private
yachting experience and call us today to book.
INCENTIVE TRAVEL MANAGEMENT
A skillfully planned and managed travel incentive
program is a once-in-a-lifetime experience for those who
earn them. Daily Plan-it is committed to every client by
creating budget conscious travel programs using
ingenuity, imagination and flawless execution, with the
final product being an extraordinary adventure.
We offer incentive travel programs to virtually every
corner of the world; from Athens to Hawaii, creating a
treasure hunt on a tropical isle to a sightseeing road rally
in the desert. All elements of the client's travel program
are carefully orchestrated to the last detail.
Daily Plan-it's service includes all travel arrangements
from airline tickets to special seating and meals, pre-
registered deluxe hotel accommodations, cocktail
receptions, theme parties, sight-seeing, tours, optional
activities and personalized room gifts. Professionally
trained travel staff, on a 24 hour basis, ensures the
program will be a total success. No detail is overlooked in
order to make the winning participant feel
special.
co
Picture your winners on the experience of a life-time --
one with surprises, first-class treatment and unsurpassed
attention to detail. Creative, tailor-made itineraries are
only a phone call away!
SPECIAL EVENTS
We specialize in large scale festivals and events, many over
multiple days. Daily Plan-it was the principle coordinator
for the City of Key West's 200th Anniversary celebration
bringing a series of commemorative activities to life and
culminating with a one-of-a-kind drone light show. Watch
the recap video below…
RACE WORLD OFFSHORE POWER
BOAT RACES KEY WEST
Daily Plan-it coordinates all things Hospitality, VIP as well as
the Vendor Village for the World Championship Power Boat
Races held annually in November in Key West. Check out
some footage from past
Races and reserve your VIP or vendor space below…
Daily Plan-it is a full service special
event, incentive travel and
destination management company
based in Key West, Florida.
Thanks for stopping by to check out
what we offer…




Register for booth space on the outer mole